Through Bore Slip Ring STR90 series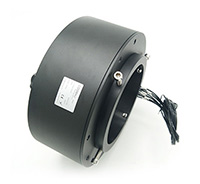 STR90 series slip ring is standard through-hole slip ring, circuits and current are optional, 90mm center hole specifically for hydraulic or pneumatic drive shaft mounted, advanced fiber brush technology to ensure low friction, low contact resistance, less friction debris.
360 ° continuous rotation transmitting analog or digital signals, compatible with the Fieldbus protocol. Standardized, modular design, and can be customized as the customer requires.
Features
2-100 circuits model
Speeds up to 250 RPM
Precious metal contacts
Precision ball bearings for long life
Flying leads
Benefits
Direction of lead wire exits
Custom mechanical integration features
Combined with power and signal
360° continuous rotation
IP65,IP68 Optional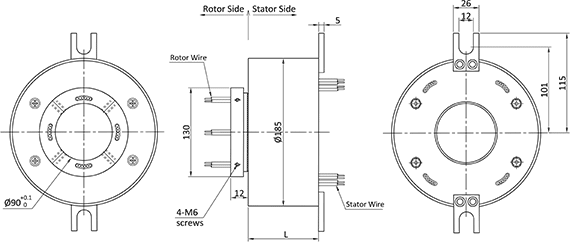 Model no. description:
Example: STR90-P06S06
STR90----90mm Through Hole; P06----Power Circuits; S06----Signal Circuits